Yellowstone Spring Babies!
I just returned from the most amazing trip to Yellowstone National Park searching for wildlife spring babies and am sharing the experience in my blog each week. I saw over 45 different kinds of animals and tons of spring babies from red dogs (bison calves), big horn sheep lambs, owlets and wolf pups... to name a few!
Super excited to share Yellowstone spring baby blogs and photos with all of you!
Be sure to stop by my blog often over the next several weeks to see the latest cuties!!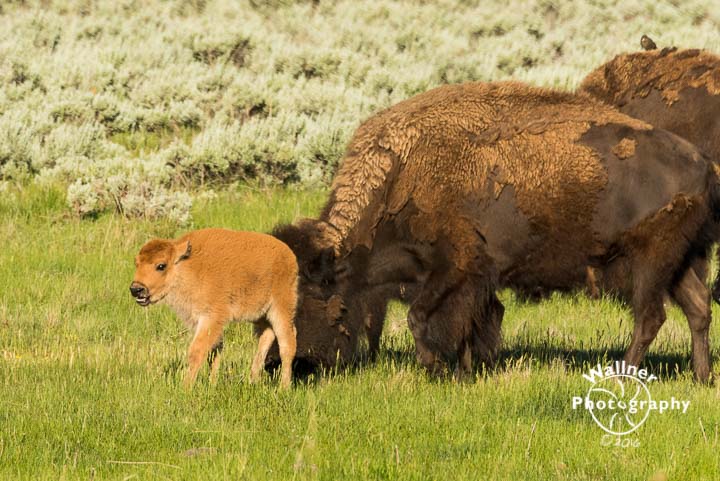 A Bison mom giving her little one a little butt nudge.
Upcoming 2017 Adventures!
Each year, we travel across the country and share our photo and travel experiences here on Wallner Photography.
This year's adventures include a few places we visited before as well as once-in-a-lifetime trips:
Yellowstone Spring Babies - currently posting blog from this trip!
Blackhills and Badlands - we'll be Jeeping our way through the parks looking for wildlife photo ops.
Churchill, Canada - Tundra Buggy adventure to photograph Polar Bears!
Great River Road through Iowa, including the Effigy Mounds National Monument.
©2016-2017 Joan Wallner Photography. All rights reserved.