Thanks for stopping by!
And, thanks to everyone for stopping by the 2020 Minnesota Landscape Arboretum Juried Show in which we had three photos selected. Always honored when a photo is selected for a show.
The show ended March 8. View Photos of Distinction.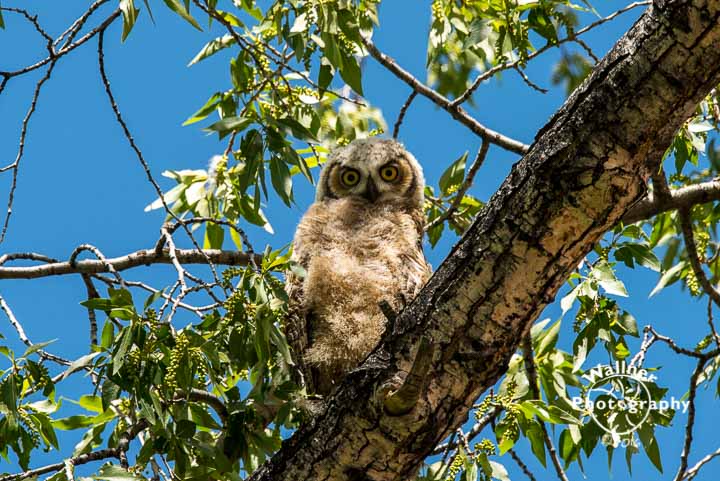 A Great Horned Owlet sitting in a tree in Mammoth Hot Springs, Yellowstone National Park.
©2016-2020 Joan Wallner Photography. All rights reserved.