Throughout our travels across the United States, we've often wondered how we can share our experiences with others. And how we could inspire others to care more about the natural environment and wildlife.
We think our Journeys to Learning series will bring new adventures to classrooms across the country, while helping to create the next generation of nature lovers.
The first in our Journeys to Learning series is: Journey to Alaska!
This product uses beautiful photographs to share information about Alaska, its wildlife and adventures.
Slides in this presentation are in a clear, easy-to-read format for lower reading levels or lower readers. The clear format decreases distractions to support student comprehension. A great way to take a thrilling adventure without leaving the classroom. Inspire your students with a Journey to Alaska!
You can purchase Journey to Alaska! and check out other free teacher resources on our TeachersPayTeachers.com.
Sign up to receive emails about upcoming Journeys to Learning as well as travel tips emails.

Some of our other available products!
About us
Kristin Peterson is a National Board Certified Teacher specializing in students with exceptional needs. She has been working with special ed students, K-12, since 1998. She discovered a need for materials that appeal to older learners with lower reading abilities and has used her travels to bring Journeys to her classrooms.
Kristin in on a life-long Journey to visit all the National Parks in the United States. She has 15 left on her list!
Joan Wallner is a wildlife photographer and marketing communications professional. She's always seeking new opportunities to share her Journeys in nature and with wildlife with learners young and old. Using photos to create the next generation of nature lovers.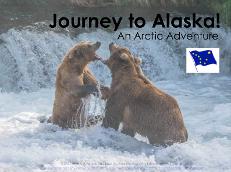 Enter your info below and receive our "8 Tips to Save $$ Traveling."

And, you'll be added to our email list about upcoming events, coupons, travel tips, educator resources and more, all while enjoying Wallner Photography photos.
©2016-2020 Joan Wallner Photography. All rights reserved.